Dr Joel Wren, General Practitioner
GP Registrar
---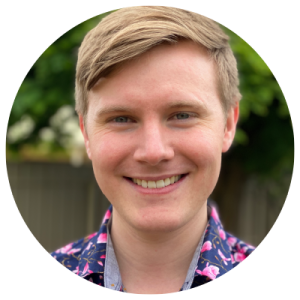 Personal Statement
Dr Joel Wren
Cannabis Clinician and GP
Meet Joel
"I have seen hundreds of patients to discuss both cannabis and natural alternatives in medicine, and I feel it's an important duty to bridge the gap between modern hospital conservatism and holistic, evidence-based, natural healthcare"
Dr Joel Wren is a GP and cannabis clinician working remotely via telehealth from Adelaide, South Australia.
Joel has long been fascinated with plant-based pharmaceuticals, growing to appreciate the potential of our natural world. Seeing his patients' hunger for natural medicines prompted him to learn more about holistic health, taking into consideration every aspect of a patient's health journey including social, mental, physical, and nutritional health.
Joel was chosen to present to the United Nations Commission on Narcotic Drugs (CND) on behalf of the Society of Cannabis Clinicians to discuss the rescheduling of cannabis from archaic classifications. He has since become the Vice-President of the Australian Chapter.
When Joel isn't working, he's looking after his 3 dogs and advocating for animal wellbeing, understanding that their journey can be as important and complicated as our own.
Click link below to watch Dr Joel Wren's statement on cannabis to the World Health Organisation (WHO)

https://www.cannabisclinicians.org/2020/10/08/dr-joel-wren-civil-society-statement-to-the-world-health-organization-cannabis/
Bio & Qualifications
Vice President of the Society of Cannabis Clinicians Australian Chapter.
Medical cannabis qualifications:
Mediuhanna educator
Medical cannabis institute (Basics & Clinical Practice Cannabis)
Greenlyhealth
Board Certified in Lifestyle Medicine – Australasian Society of Lifestyle Medicine
Sydney Child Health Program graduate
Other:
Board Certified in Lifestyle Medicine – Australasian Society of Lifestyle Medicine
Sydney Child Health Program graduate