Dr Olivia Della Martina, MD,RANZCP
Cannabis Clinician & Psychiatry Registrar
---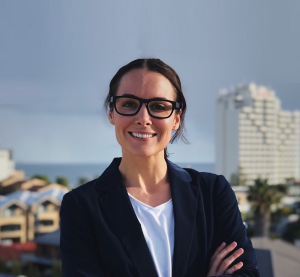 Personal Statement
Dr Oliva Della Martina
Dr Olivia Della Martina is excited to be joining the Polln team.

After earning a double degree in Arts and Economics at the University of Western Australia and undertaking medical training at Flinders University in Adelaide, she is now completing specialty training with the Royal Australian and New Zealand College of Psychiatrists.

Olivia is committed to helping people access medicinal cannabis treatments, particularly to complement pre-existing mental health and pain management strategies. Not only a prescriber, Olivia has first-hand experience in utilising medicinal cannabis to manage her own autoimmune condition.

Like her Polln colleagues, Olivia recognises that reconnecting patients with their sense of wholeness via an integrative and holistic approach to health and wellness produces the best outcomes, and she supports them in reaching their full potential.

When she isn't working or studying, Olivia can be found on a beach somewhere, reading about the intricacies of the human brain, or planning adventures with her partner Ben.
‍Medical cannabis qualifications
+ Medihuanna

Other
+ Doctor of Medicine (MD)
+ Royal Australian and New Zealand College of Psychiatrists (RANZCP)

Special Interests
+ Mental Health